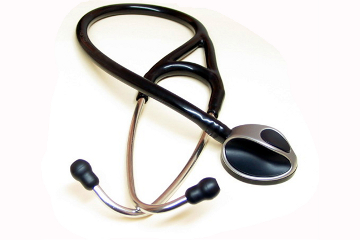 FEES:
€70 Basic consultation
€130 Home Visit
WOMEN'S HEALTH
(Female Gynae / G.P available by appointment)
Cervical smear testing
Emergency contraception
Family planning
Contraceptive service
The oral contraceptive pill
The depo provera injection
Contraceptive patches
Vaginal ring
Pregnancy testing
Antenatal & Postnatal Checks (Free Pending HSE Approval)
Brest examinations
Chlamydia tests (and all other STD's)
Hormonal replacement therapy
Well women screening
Marina Coil
Implanon
Infertility tests
Menopause check
STI Tests
Most sexually transmitted illnesses (STI) have no symptoms. They affect both hetrosexual and homosexual people. Some sexually transmitted diseases can only be diagnosed clinically but there are many for which there are specific STI tests.
Here at Saggart Medical Centre, we can help with screening, diagnosis and treatment for sexually transmitted diseases. If necessary, we will organise specialists referrals for you.
STI tests using blood samples are used for HIV, Syphillis, Hepatitis B & C Swabs or urine samples can be used in STI tests for Chlamydia or Gonorrhea.
Please call us on 01 458 6805 where we would be happy to help.
MEN'S HEALTH
Prostate screening
Cholesterol measuring
Blood pressure assessments
Erection dysfunction
Sexually transmitted diseases
Well Man screening
ECG
24 hour Bl-press Monitor
24hr Holter ECG monitor
Testosterone Levels/Screening
Genital Warts Treatment
The doctor may suggest specialist referral in some cases
Children's Health
Vaccinations/Immunisations.
Child Vaccines at 2, 4, 6, 12, and 13 months Free.
Nutrition, exercise/weight management.
Asthma and allergy management.
Skin problems.
Coughs and colds.
Minor injuries.
Epilepsy and neurological problems.
Food intolerances.
Development issues.
Psychological issues and referrals.
Food intolerance / Allergies / Celiac Disease assessment, diagnoses and treatment
Psychiatric Consultation
Depression, Bipolar and mood assessment and treatment
Alcohol and substance mis-use assessment and treatment
Psychosis assessment and treatment
Anxiety, Phobia assessment and treatment
Personality disorder, Dementia assessment and treatment
Eating disorders assessment and treatment
Geriatric assessment and treatment
Surgical Services Provided
Incision and drainage of an Abscess
Avulsion / Removal of ingrowing toenail
Excision / Biopsy of Skin Lesion / Skin Tags / Pigmented Naevi
Excision of Sebaceous Cyst, Lipoma
Excision of BCC / SCC
Cryosurgery of Actinic Keratosis, Warts
Removal of Corneal Foreign body of eye
Removal of Conjunctival Foreign body of eye
Excision of Chalazion of the eye, Eyelid Cyst
Intra-articular Injection of the Joint
Wound Repair by Suturing
Travel vaccinations
We offer all travel vaccinations and yellow fever vaccination